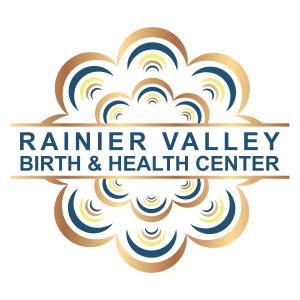 Hello!
Thank you for using your Client Portal, we love to engage with you here!A reminder that if you are in labor or have an urgent issue, do not leave us a message. Call (do not text!) your midwife directly:Jenn at 808-371-1802Jodilyn 206-314-1193During this pandemic we are taking extra precautions to keep you safe. This includes cleaning the clinic space between appointments and wearing masks at all times with clients. We highly recommend that you wear a face-covering and socially distance at all times outside the home and ask family members to do the same. Please let us know right away if test positive for COVID-19, get a fever, have a dry cough, or generally do not feel well. If you have any questions that are not urgent, or wish to change your appointment, please use the message center in the client portal to message us.
Visit Types
As a client with us, you have access to all of our services and programs:For Preconception:--counseling and evaluationFor Well-Person--Annual Visit--General health visit--GynecologyFor Family Planning--contraceptive counseling--cycle mapping/natural family planning--prescription or IUD, nexplanon, or other device placementOther--UTI screening and treatment--STI screening and treatmentFor Pregnancy and Birth (all services included) --Midwifery-led care with a home, birth center, or planned hospital birth with our partner physicians (covered by insurance)--Prenatal and postpartum lactation education, consultations, and visits for questions or challenges (covered by insurance)--Ultrasounds (covered by insurance)--A birth doula (no charge)--12 hours of postpartum doula care (no charge)--Mental health and well-being check-ins (covered by insurance)--Group Pregnancy and Childbirth Education (Every Wednesday, 6-7:30pm) (no charge)--Preconception Planning
Community at RVM
Connect with others during pregnancy and early parenting: --Please join us Wednesday nights at 6pm for pregnancy and childbirth education. This class is all about community and learning with, from, and about each other and creating a little community each week. Each class stands alone but once folks join they typically keep returning! We offer quarterly Your Birth Plan and Your Postpartum Plan workshops. For more information or sign up, email Arneidra@MyRvcc.org or let your provider know. --New for 2022: RVM Client Group Private Facebook GroupPlease go to https://fb.me/g/az4lytIqN/Vk3Clyg3 and request to join. *This group is hidden and private.
Our Address
Please note our new address is 4704 South Mead Street, Seattle WA 98118. There is ample street parking but look carefully so you don't accidently park in front of a neighbor's driveway. The facility looks like two large white houses with a courtyard in the middle. Enter in the center gate if you use stairs, or a side gate if you need a ramp. Please enter into the Health Center located on the right side (the East side) of the courtyard.